Welcome to the Brothers in Arms Wiki!
Encyclopedia of the popular series of tactical shooter games Brothers in Arms, that anyone can edit. 260 articles since opening in May 2009.
Featured Article:
Kevin Benjamin Leggett was the official radioman for 3rd Platoon, and he served under Baker during Operation "Overlord." He is one of the key characters in the plot of Road to Hill 30, then later a supporting character in Earned in Blood, and then finally appearing in Hell`s Highway in the form of flashbacks and hallucinations to Baker.
Leggett was born and raised in New York, in Brooklyn. He served in the US Army 101st Airborne Division, as a radio operator. During the first hours after the landing, his knowledge of French helped the team. Initially he was disliked by Allen and Garnett, which later lead to a terrible mistake that would change many people's lives.
User of the Month
Dan Tom Fox
Although this user is officially named Fandom user, he is actually one of the veteran user in this wiki, editing around 700 edits from improving pages to creating new pages. He is loyal wiki user and this series as he dedicated on editing almost every day. He also think the future on characters of future game that all BiA fans have been waiting whether it is a sequel or prequel. He started at 2016 at talk pages on wiki pages asking to add information to the pages and now he is improving himself despite the absence of many users.
Did you know?
In the mission "Ambush at Exit 4", Leggett quotes a poem by Walt Whitman.
In the "Furious 4" Baker was originally planned to make an appearance in the story of the game.
Franky is the second character that is inscribed on the back of the Jeep, after Risner.
Parker of the mission "Five-oh-Sink" has the appearance of Friar.
"Buying the Farm" - is the only mission in Road to Hill 30, with one grenade.
The mission of "Baupte" was originally planned in the Road to Hill 30 as the last mission.
Quote of the Month:
You want me! Fucking take me! Take me!
-Leggett who is asking the Panzer to kill him.
Which BiA Game is your favourite ?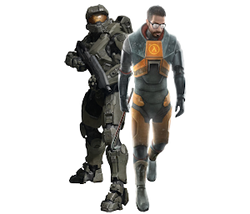 Community content is available under
CC-BY-SA
unless otherwise noted.